Dealing with depression can be painfully difficult, especially when we feel lost, frightened and trapped. It can seem like an insurmountable challenge, but you are not alone. Whether it's the relationship tensions at work or home, a struggle to get out of bed in the morning, or simply feeling stuck in an unfulfilling life – we all experience moments where our mental health takes a toll. It can feel like an oppressive fog that crowds out all other thoughts and experiences, making it hard to recognise hope or even a sense of safety in your own life. 
But depression is not something that has to define you forever – that's why it's important to understand what depression is and how recognising its symptoms can help us cope and succeed despite difficult times.


Depression takes everything away from you; it saps your energy, focus, concentration, and especially your joy. You just don't care about anything; nothing matters and even the people you love become unimportant.
If you're feeling depressed for a long period of time, you may become accustomed to the feeling and any other emotion becomes unfamiliar and even frightening.This is part of the neuroscience behind why people who suffer from depression struggle to get out of that cycle, as the brain works hard to protect itself and maintain homeostasis – even if it's a negative one.
Depression can be incredibly disabling, as it affects how you think and feel about yourself, your life and the people around you. This negative cycle becomes so familiar that any other emotion or feelings feel strange and uncomfortable, even frightening. Additionally, due to the nature of depression, it can be difficult to access any other emotion or feeling. The sense of hopelessness and despair that comes with depression can make it hard to imagine things will ever get better.
1. Can you explain to me what depression is?
Depression is a more than just feeling sad, it is a serious mental health condition which symptoms can include:
Constant and severe sadness about everything

Hopelessness

Insomnia or trouble sleeping

Irritability

Trouble concentrating

Loss of interest in things that once interested them

Feeling worthless, useful and strangely guilty for no reason at all

Serious change in weight, one way or the other

Lack of energy and fatigue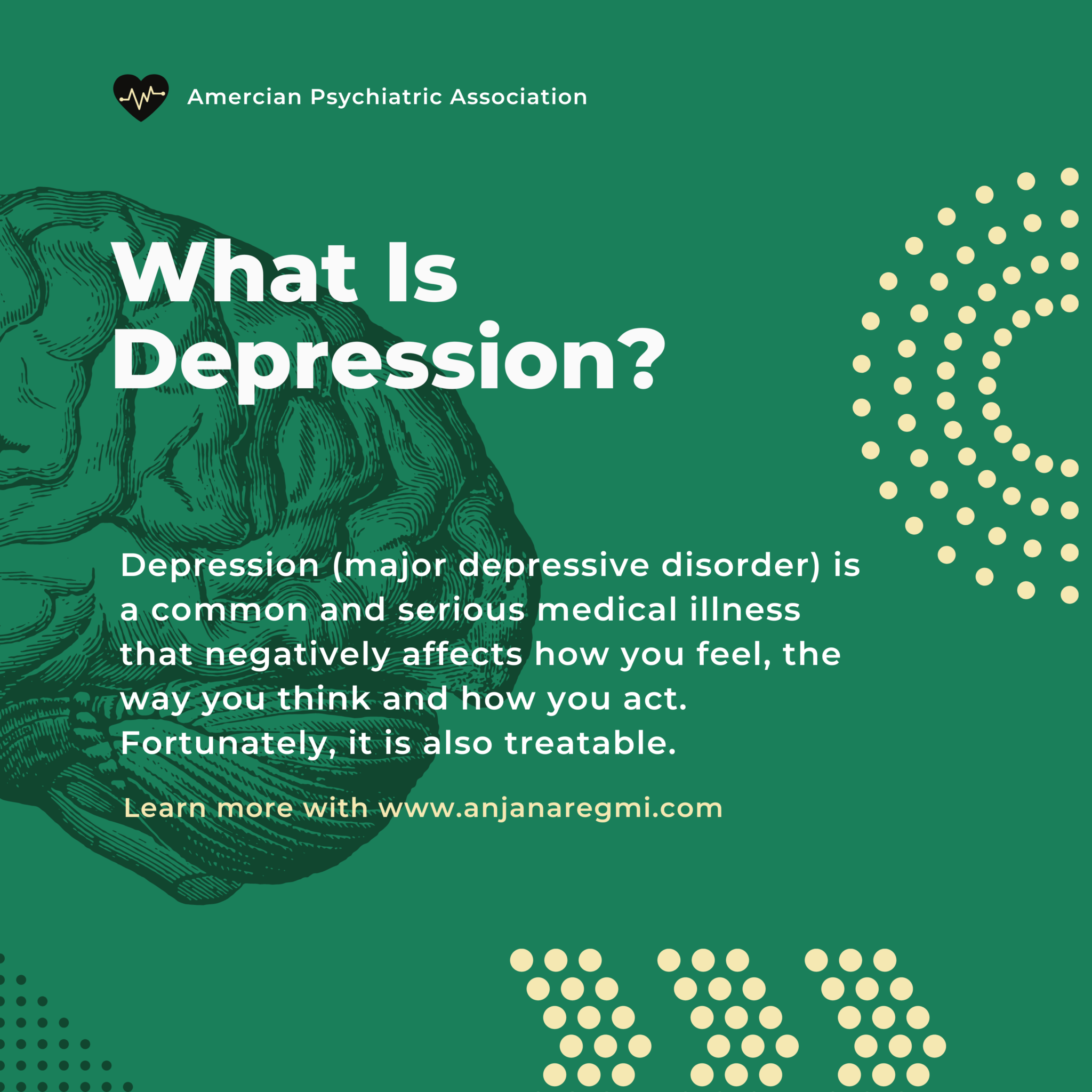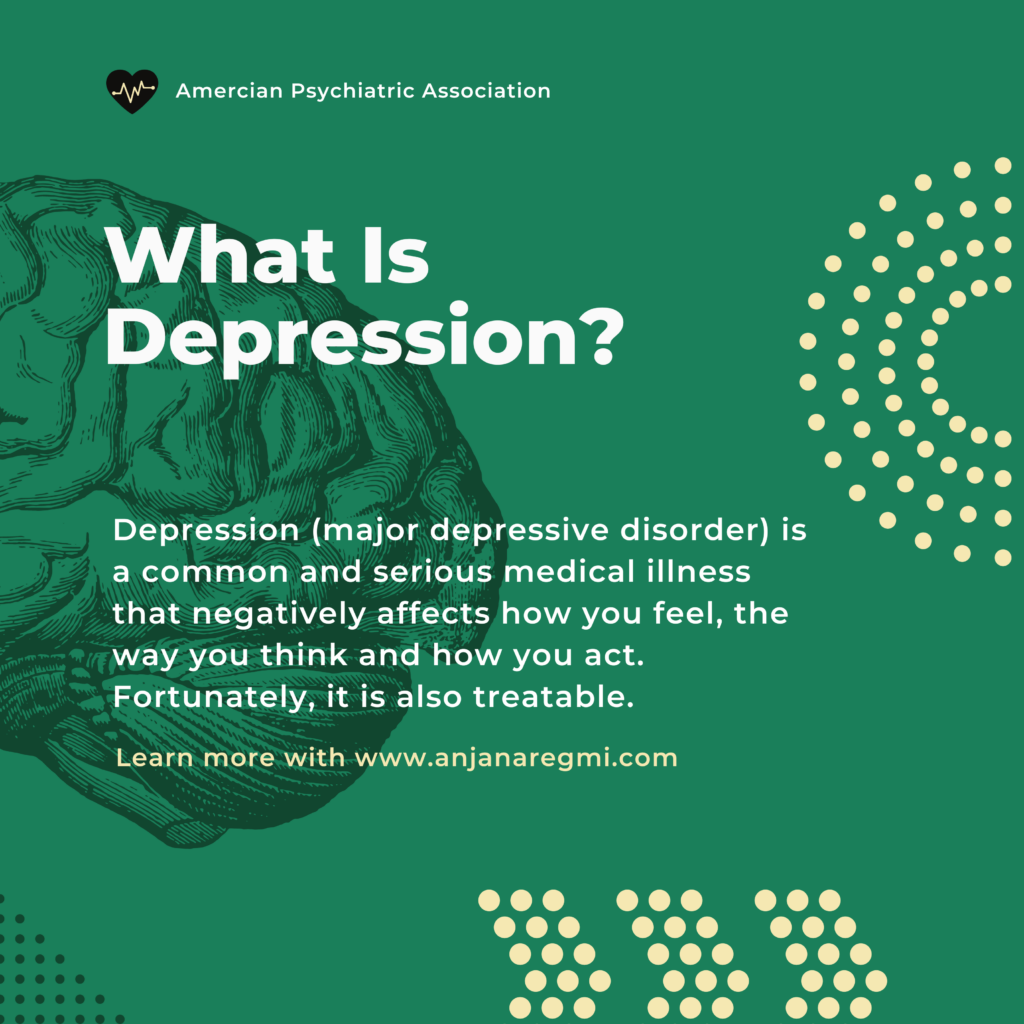 It can range from mild to severe and may last weeks, months or years. Everyone experiences depression differently. Depression is a complex disorder that affects how people think, feel and behave. It can be caused by many things including biological factors like genetics or chemical imbalances in the brain, it can also be triggered by environmental stressors such as life events, trauma, or major changes.
At its core, depression is caused by a disruption in the brain's chemical balance, particularly the neurotransmitters serotonin and norepinephrine. The imbalance of these two chemicals can cause an array of symptoms including low mood, lack of motivation or interest in activities, restlessness, and fatigue. 
It is important to remember that depression is not something people choose to feel, and it won't simply go away even if someone tries hard enough. Everyone reacts differently to the condition, so it's essential for individuals suffering from depression to seek professional help in order to get treatment tailored for their specific needs. Treatment can involve a combination of therapy, medication, lifestyle changes, and more.
Although depression can seem overwhelming and difficult to tackle, there is hope. It's important for those who need help not to feel ashamed or embarrassed, as it is a common condition that affects many people. It is possible to get better and find happiness again.
2. What are the symptoms of depression?
Depression doesn't only take its toll on your emotions and mental state; it can cause serious physical problems as well. Depression can make you feel bad in your body too. It can cause different physical problems like headaches, stomach aches, and not feeling good. It can also make it hard to get a good night's sleep or concentrate. You might find that activities like exercise and getting out of the house become difficult too. All of these physical issues can come from depression itself as well as from anxiety and other mental health conditions that are often linked with depression.
Depression may cause you to either lose your appetite or eat incessantly. It also zaps your energy and motivation. In recent years, there has been a growing interest in the relationship between mental health and physical health. In particular, research has suggested a strong connection between brain health and gut health. 
The idea is that the bacteria in our guts can affect not only our physical but also our psychological well-being. While more research is needed to fully understand this connection, it is clear that maintaining healthy levels of beneficial bacteria in your digestive system can have positive effects on both your mental state and overall well being. Taking probiotics, eating a healthy diet and getting enough exercise can all help to maintain balance in your gut microbiome, improving both your physical and mental health. 
Next, let's look at the five common symptoms of depression:
Depression is an incredibly complex medical condition that has many forms and faces. It can present differently in different people, however there are five common symptoms which help to identify depression:
Hover over the images below to flip and see full information.
If you're experiencing any of these symptoms and it is impacting on your daily life, it may be time to seek help for depression.
While the causes of depression can vary from person to person, there are some common factors that can contribute. These include biochemical imbalances in the brain, genetics, unhealthy lifestyle choices (e.g., excessive alcohol consumption) and stressful life events (e.g., divorce or the death of a loved one).
3. What are the 4 common causes of depression?
Depression is a serious mental health condition that affects millions of people around the world. While many factors contribute to depression, there are four common scientific causes of this debilitating disorder. These include biological, psychological, social and cultural, and environmental triggers. Understanding these triggers can help sufferers identify what might be causing their depression and how best to manage it. 
Overall, there is no single cause for depression. It is an incredibly complex experience with many contributing factors. Understanding the causes of depression is the first step in finding ways to manage it. Knowing what's causing your depression can help you identify healthy coping strategies and treatment options that are right for you. 
One thing about depression is certain: it's a serious condition and should be taken seriously. As depression progresses, it feeds on itself like a snowball rolling downhill. The longer someone remains feeling depressed, without seeking help, the worse the depression gets until they see no way out of it at all. They risk becoming resigned to being miserable at all times. 
Understanding Emotions and Learning Strategies for Constructive Coping
Paying attention to feelings is a key part of managing depression and taking effective action against it. When we pay attention to our emotions, we are better able to determine how depression is impacting us, which in turn helps us to take action to manage it. By being aware of our feelings and understanding how they affect us both mentally and physically, we can take steps to reduce our symptoms and make positive changes to our lifestyle.
Particularly in managing depression, we should be aware of how different feelings – such as sadness, anger, fear and guilt – affect us. Research has found that identifying these emotions can help people better understand their inner workings and the role they play in their mood. By recognising and acknowledging our feelings, we can then find ways to work through these emotions in a constructive manner.
For example: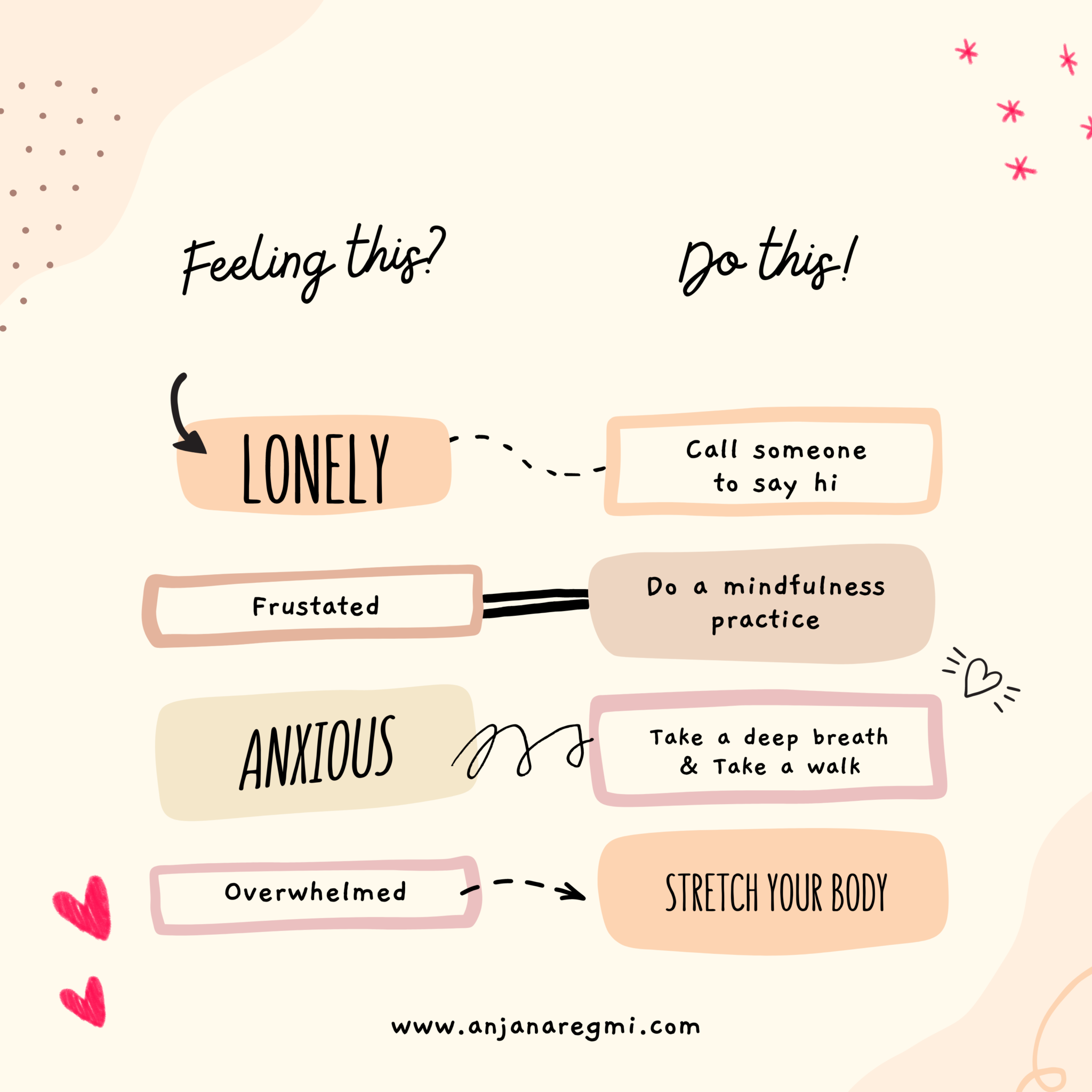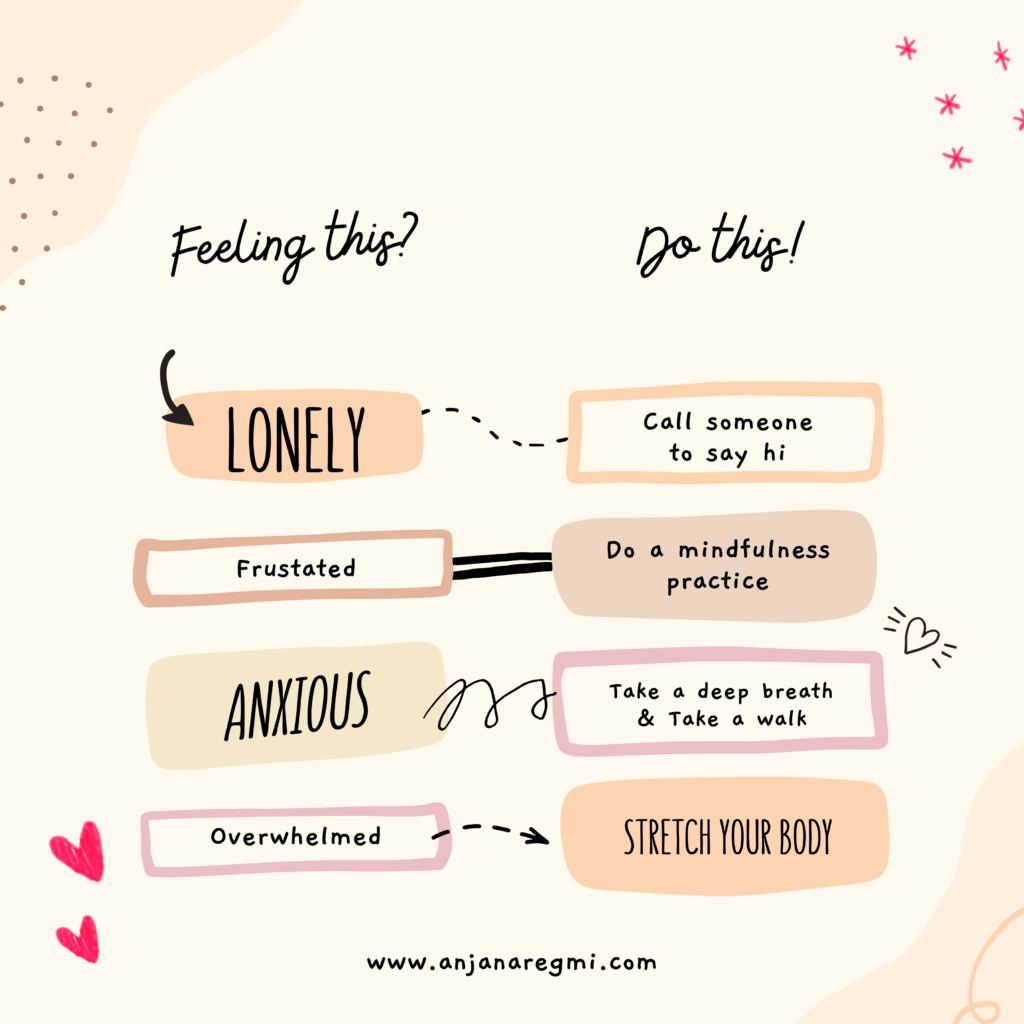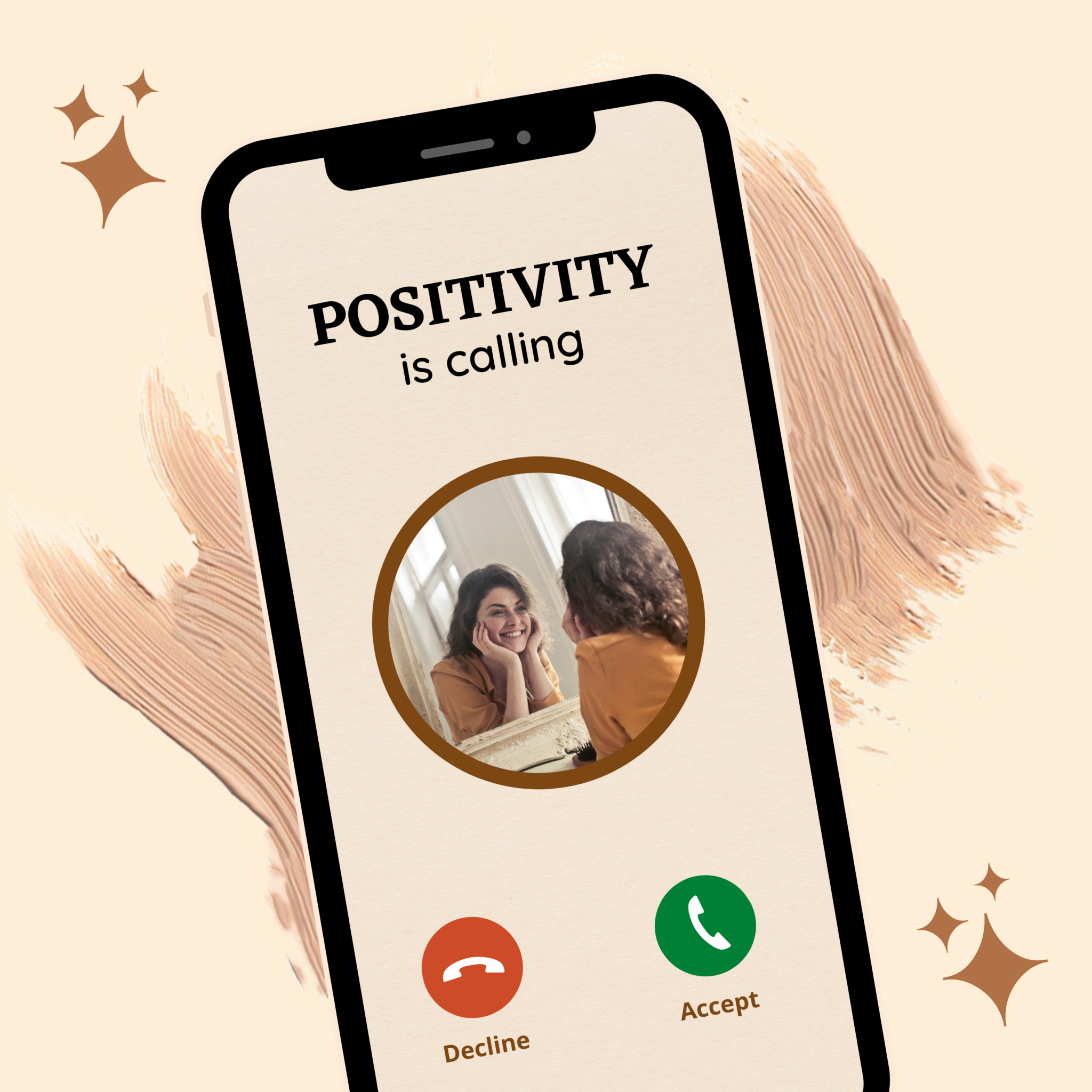 It can be hard to manage loneliness, but speaking with someone is one of the best ways to do so. Talking to another person can help you feel connected and understood, and it's a great way to get out of your own head for a while. It doesn't have to be anything serious; even just chatting about everyday things or sharing stories can make a big difference in how we feel. If you don't know anyone who might want to talk, there are lots of online communities where people come together for support and conversation. Reaching out could make all the difference in getting through tough times on your own.
Mindfulness practice can be a powerful tool for managing difficult feelings, such as frustration. When we take the time to observe our emotions with curiosity and non-judgmental awareness, it helps us step back from the situation and gain perspective. This allows us to make better decisions about how to respond in a way that is aligned with our values. Mindfulness can also help us become more aware of underlying beliefs or patterns that may be fueling our frustrations so we can work on addressing them at their source. Ultimately, mindfulness practice can help us develop healthier responses to frustrating situations while still honoring our needs and maintaining compassion for ourselves.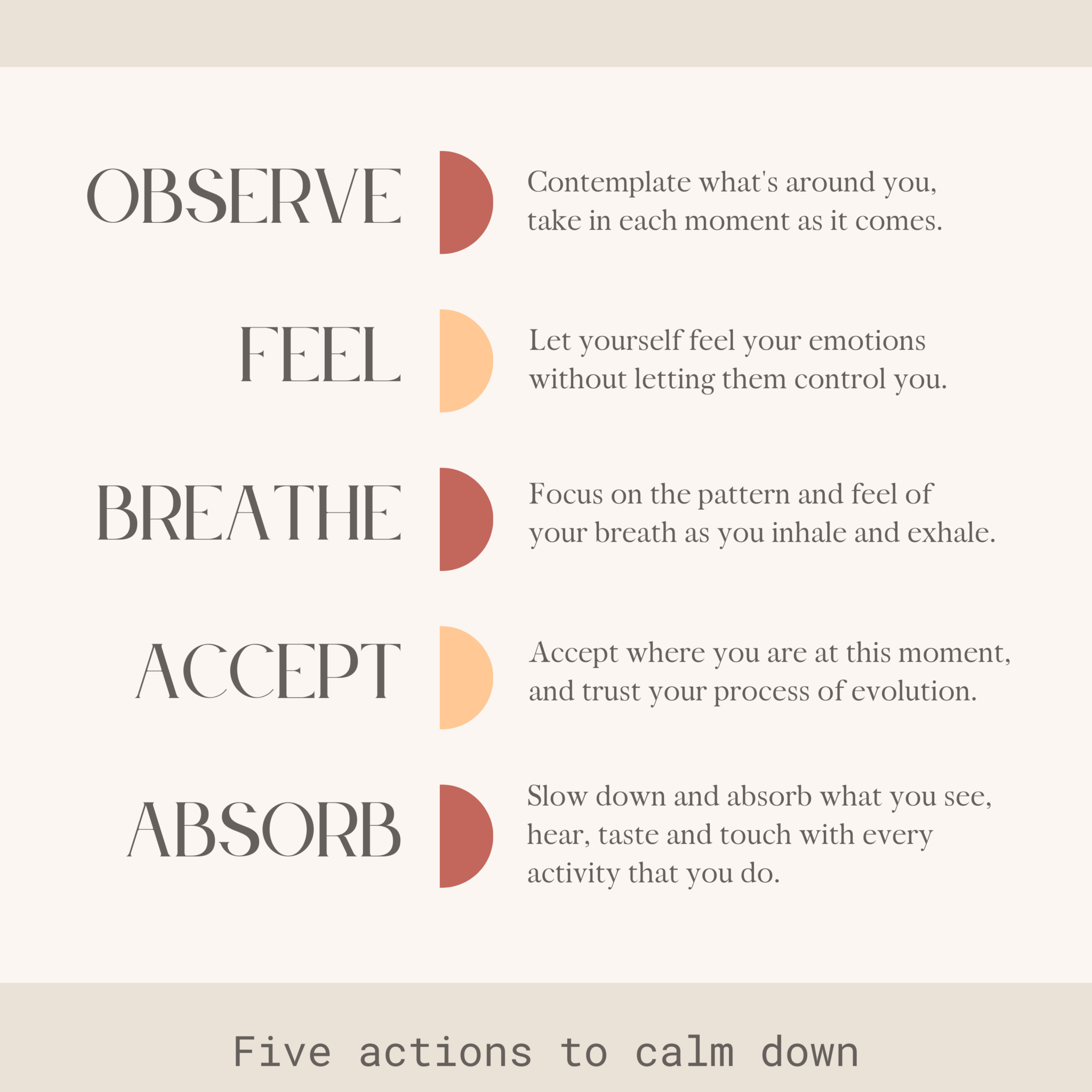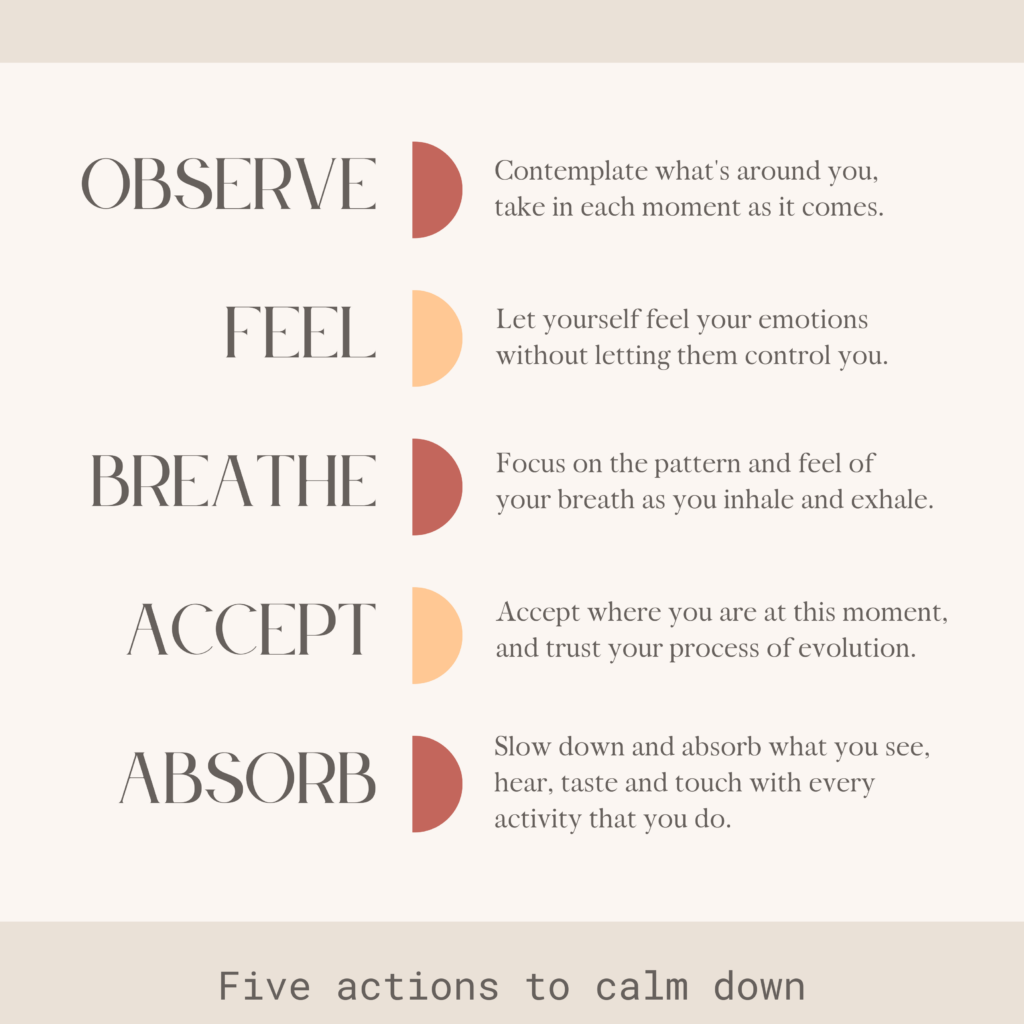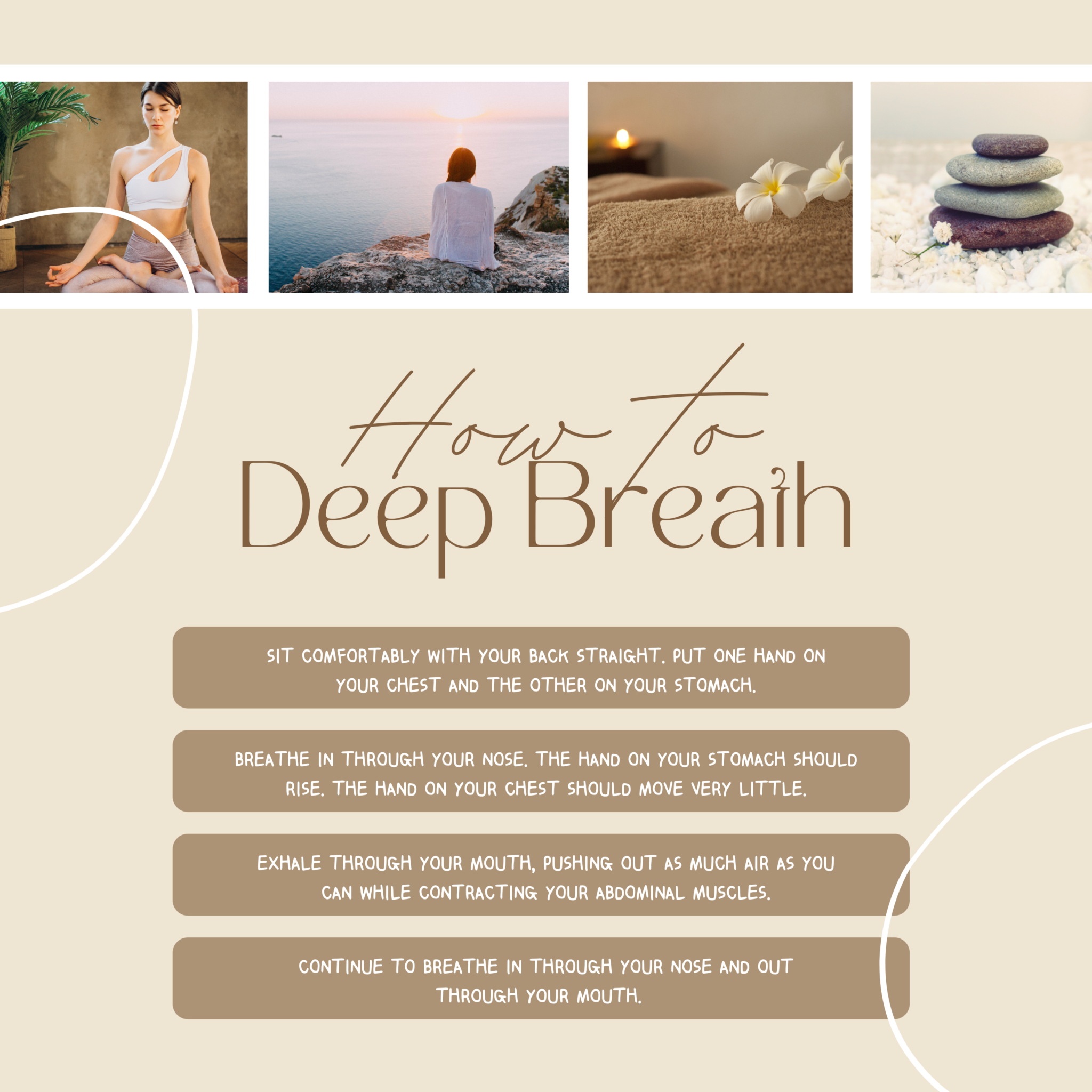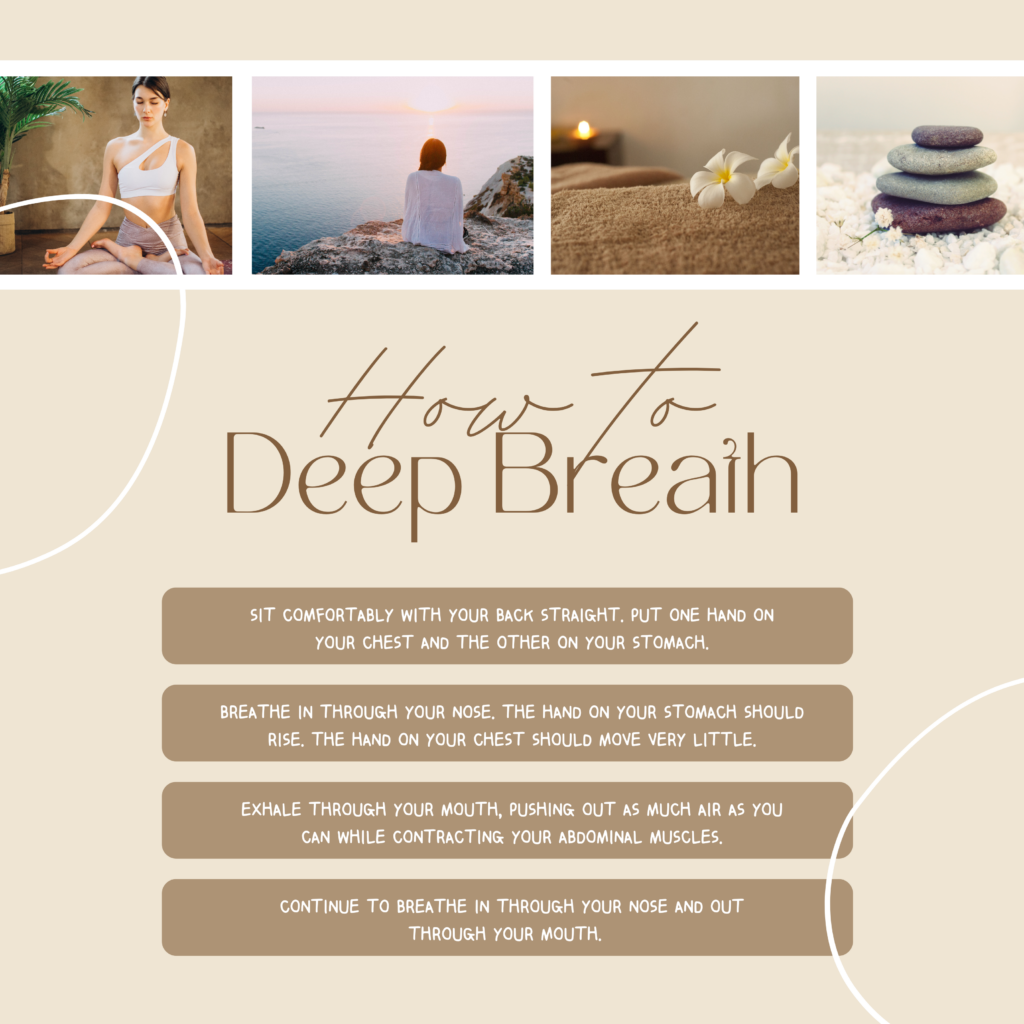 Anxiety can be a difficult emotion to manage, but one of the best ways to cope with it is by taking a deep breath and going for a walk. Taking a few moments to take some deep breaths helps calm your body down, reducing physical symptoms like racing heartbeats or shallow breathing. Going for a walk gives you something else to focus on, allowing you to shift your attention away from anxious thoughts and feelings. Plus, exercise has been shown to reduce stress hormones in the body and improve moods overall. So if anxiety strikes, remember that taking slow breaths and going for a stroll can help get things back on track!
Stretching your body and exercising can be an effective way to manage overwhelming feelings. When we exercise, our bodies release endorphins which help to reduce stress and anxiety levels. Physical activity can also stimulate the production of serotonin, a chemical in the brain that helps regulate moods. Additionally, stretching helps improve circulation which further reduces stress levels by calming down both mind and body. Exercise is also a great way to channel negative energy into something productive, allowing us to focus on positive thoughts instead of any worries or anxieties we may have. All these physical activities can help clear our minds and make us feel more relaxed overall.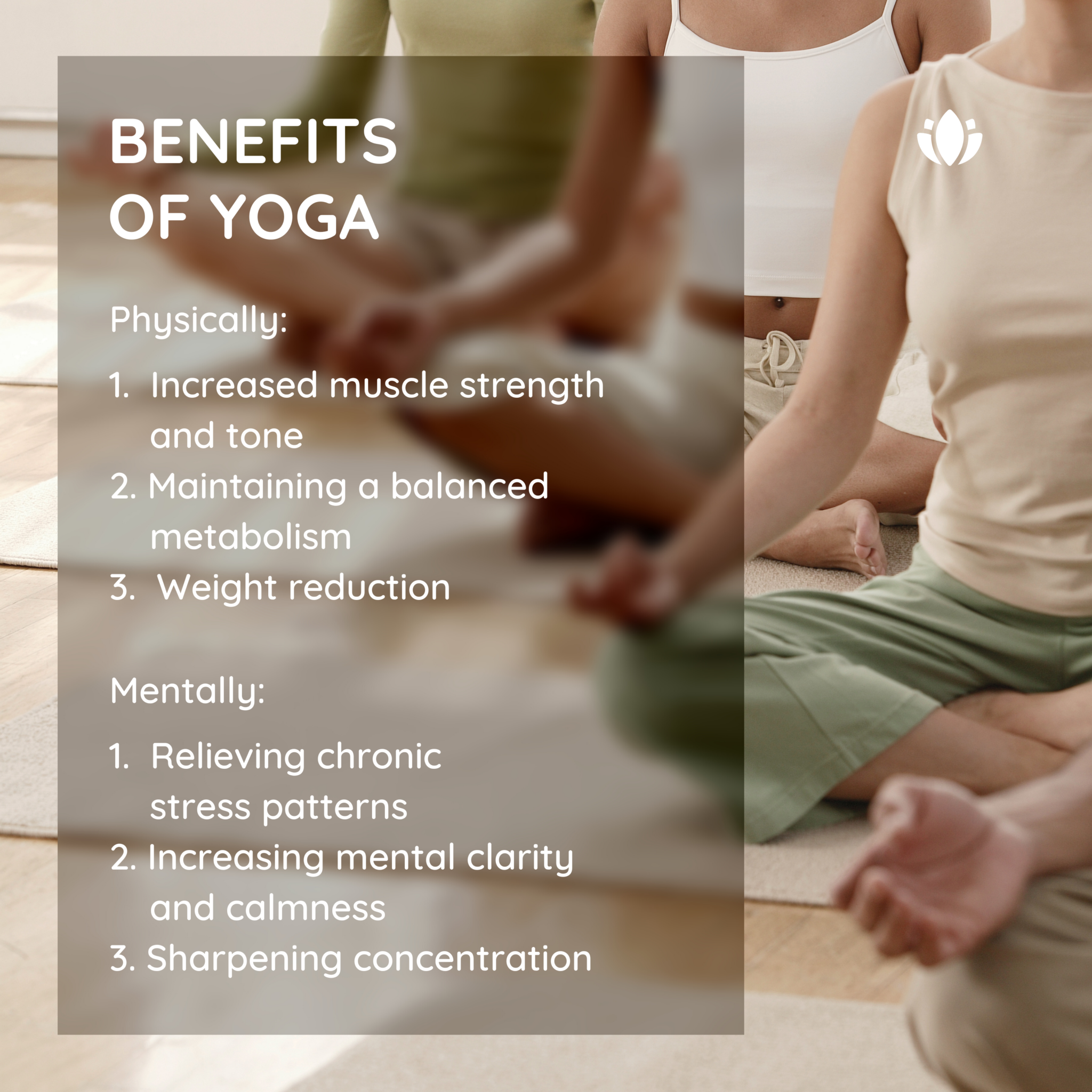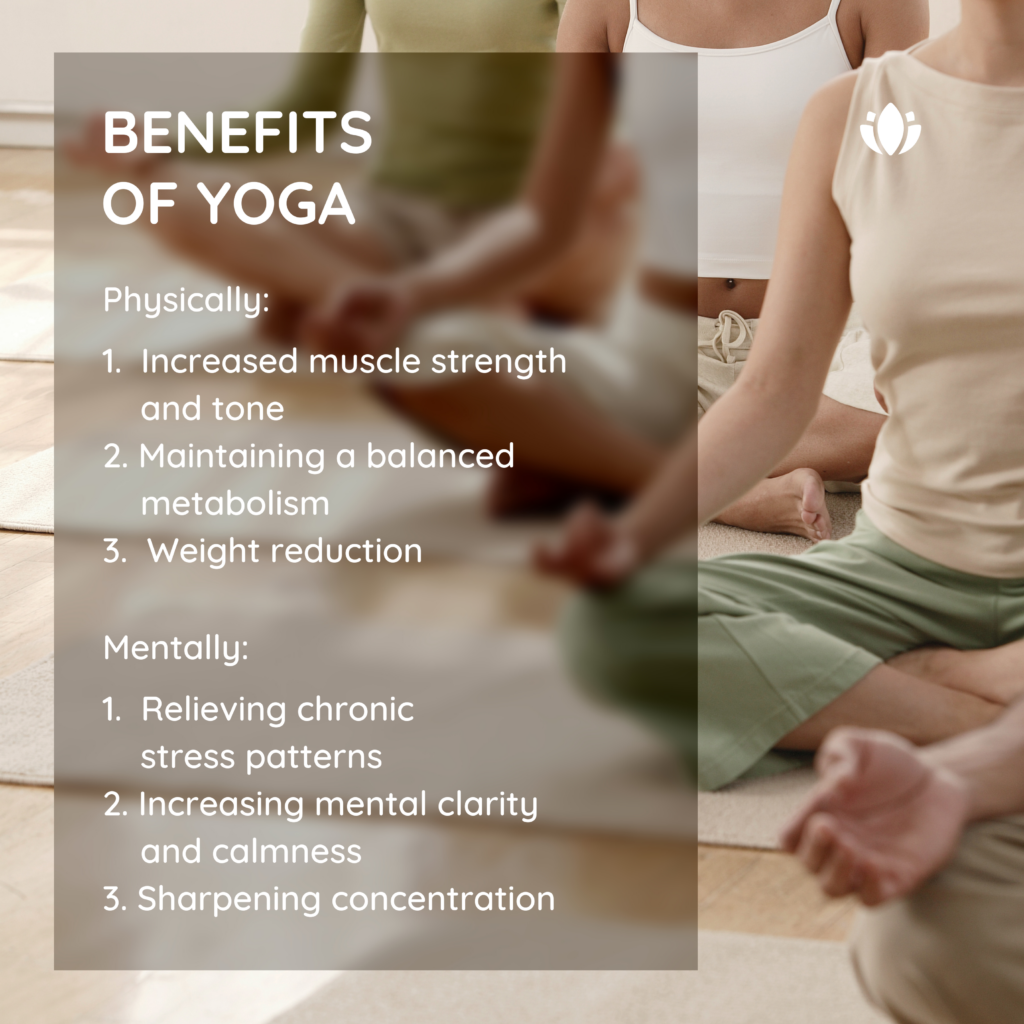 3 Mental health first aid tips
Daily check ins can be an important tool in managing depression. They help keep track of emotions, thoughts and behaviors that may be associated with depression, as well as providing a consistent reminder to reach out for support if needed. A daily check in can be done at any time of the day but is most effective if done at the same time each day. This can help build a routine and create an emotional anchor that makes it easier to recognize early warning signs of depression.
The content of the daily check in should be tailored to the individual's needs and can involve checking in with oneself on how one is feeling, thoughts or beliefs one may have, activities one has engaged in and situations one has encountered. Writing down these reflections can help to gain further insight into one's emotional state and underlying symptoms of depression, as well enabling an individual to reflect on their progress over time.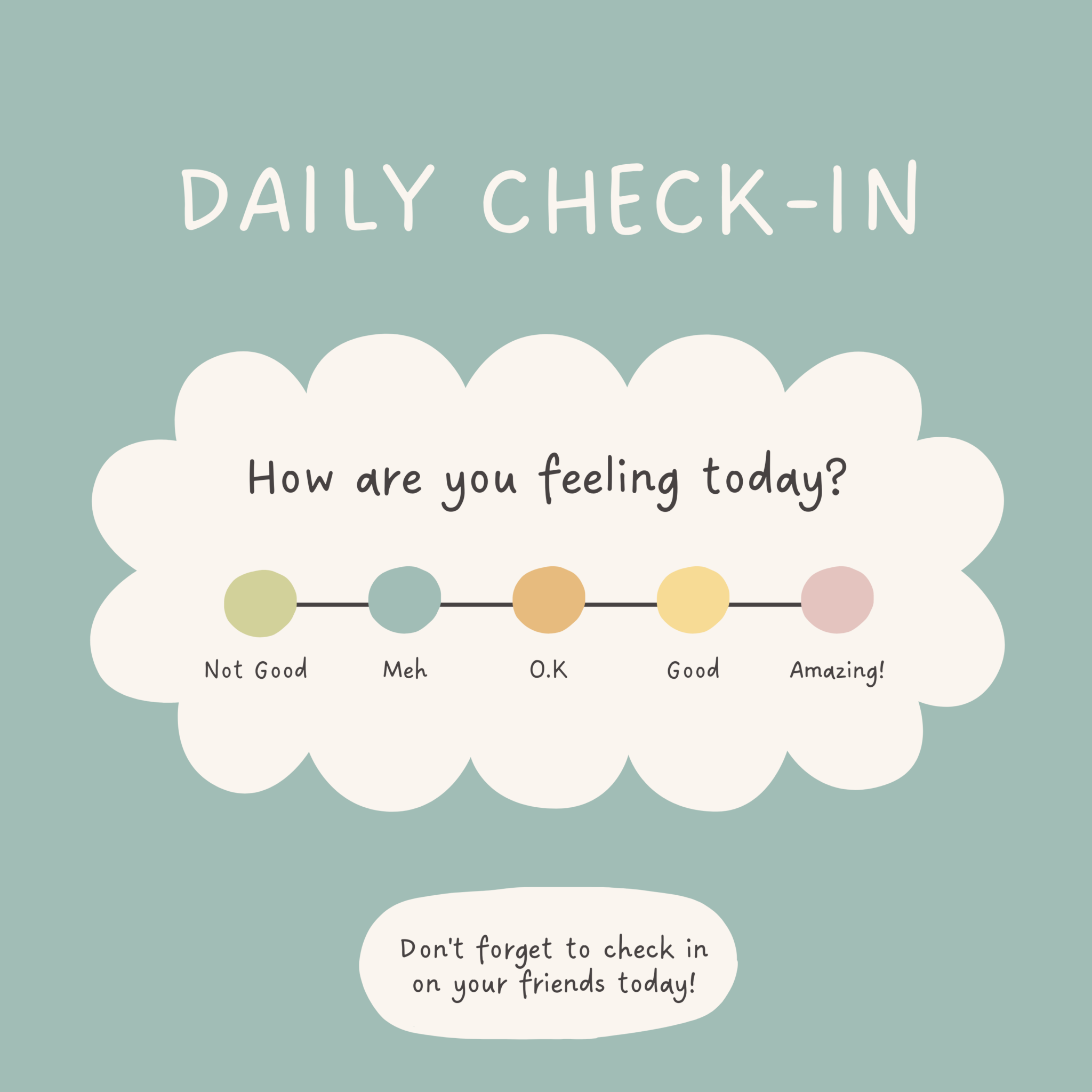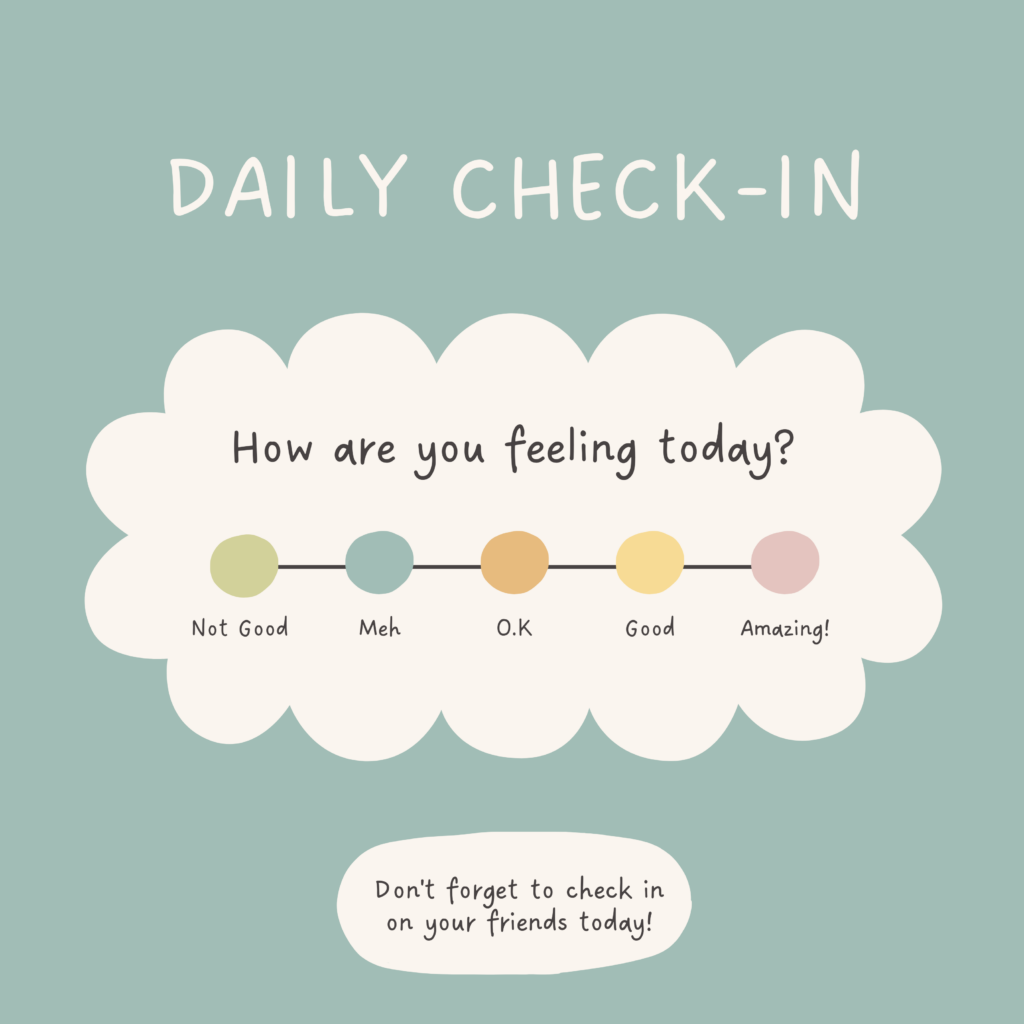 Benefits
1) Tracking your emotional state in a daily check-in can help to identify patterns of how certain activities, relationships and/or situations influence your mood. This can provide insight into what is causing the depression and inform possible steps to tackle it.
2) With a personal record of past emotions, it's easier to compare and identify differences between days. This can enable you to recognize when your mood might be declining, spot potential triggers and take proactive steps to mitigate them.
3) Assessing how you feel every day helps build emotional resilience by providing a historical record of progress over time. In this way, it can give an indication of whether current treatments are working and inform decisions on whether to make changes to treatment or lifestyle. It also can help develop a more positive outlook, as it shows when there are improvements in your emotional state.
In summary, taking the time for daily check-ins of how you're feeling provides valuable insight into depression and can be used to take proactive steps to reduce the severity of symptoms. This approach could be used in combination with other treatments such as therapy, medication and lifestyle changes, to help manage and recover from depression.
In conclusion, depression is an incredibly complex and serious condition that should not be taken lightly. Depression doesn't have to ruin your life! The key to successful management of depression is early recognition and intervention as well as finding coping strategies that work for you. Seeking professional help and support can help you develop healthier ways of dealing with the challenges life throws your way.
Remember that healing is possible and that you don't have to live your life in a state of chronic depression; it takes courage but you can choose to take steps towards a brighter, more fulfilling future. With help and professional support, you can conquer your depression, move past it, and go on to live a joyful life. Choose to heal and thrive, today! Take the first step today – reach out and get the help you need. You are worth it.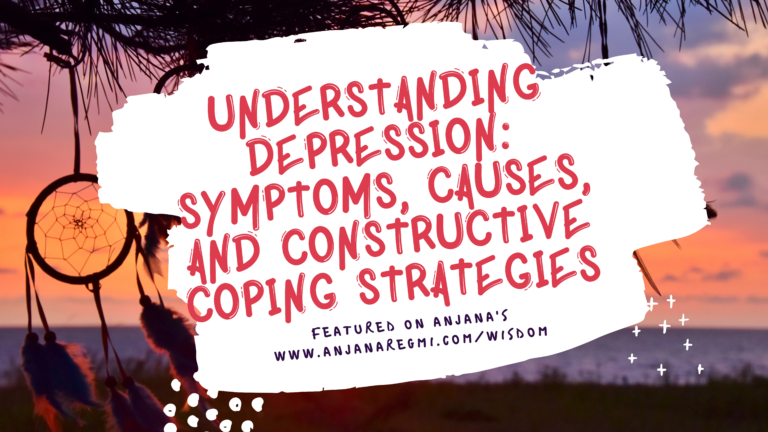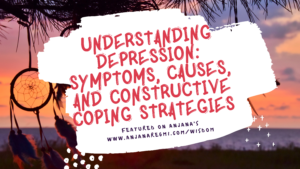 Although depression can seem overwhelming and difficult to tackle, there is hope. It's important for those who need help not to feel ashamed or embarrassed, as it is a common condition that affects many people. It is possible to get better and find happiness again. This begins with understanding what is depression, it's symptoms and causes.
Read More »