Connecting
mind, body and soul.
Together we work towards learning how our mind filters and interprets the external events, which then impact the way we think, behave and act.
The healing sessions will guide you en-route to improving the use of language of mind and processing the meaningful information in our conscious mind that will guide you to find your purpose in life and success you deserve.
When working with me you will develop self-help skills to process the most meaningful information in our conscious as well as unconscious minds to discover your strengths and work towards strengthening the foundation of personal development and maximising your potential.
For most effective experience, join 3 to 12 psychotherapy sessions of 60-90 minutes each.
After working with women and young people experiencing limitations due to confidence issues, old and unhealed memories and past experiences of guilt, fear or substance abuse, I've seen it close.
Each individual's journey is unique.
There is no one size fits all or a prescriptive method and strategies to heal and thrive.
We push through our boundaries and go on a survival mode based on what works best for us.

"Anjana's strength, caring and expertise is very helpful and powerful in transforming blocks and limits to move forward. Anjana listens with her intuitive heart and responds with exactly what you need to let go of what holds you back. I highly recommend her authentic experience and work. You will know Anjana has your back, no matter what!!"
"Throughout the session, Anjana was very patient and instructive. I was able to release a part of my hurtful past and helped me become more accepting of myself. Through Anjana's intervention, I've learned to become more forgiving of myself, and I'm seeing things more differently now. My reactions to these certain emotions have changed to a higher degree of understanding, which makes me a lot calmer and decisive in my thoughts. I'm very thankful to have met Anjana. She is very professional at what she does."
"If something is clear to me, it's that we need tools to heal and Anjana helped me a lot to discover them, not only this time but to have them at hand every time I need to reprogram new thoughts and have access to an optimistic life in which my obstacles are increasingly less. I'm thankful for clearing blockages and Anjana was a key for that."
You are the master of your journey.
You know how it works and how to create your reality.
Through these sessions you will experience the shift in perspectives, discover how neurological systems work in our minds and protect us from finding a solution to our current problems or the negative experiences.
Through simple techniques and tools, you will become resourceful and achieve specific and desired outcomes.
You can choose to join my service to begin with Kundalini services and move on to business and career development services offered through Mutual Learning OR choose to do only one.
The two step process and methods are created to help you learn the right skills and resources to heal and develop a positive mindset to thrive.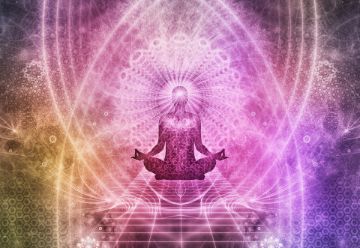 Neurolinguistic Programming (NLP)
Neurolinguistic Therapy (NLP) is known as the study of excellence and freedom. Gaining comprehensive knowledge about how to use the language of our conscious and unconscious minds will show you how can you store and retrieve information to make choices and em"power" you and others.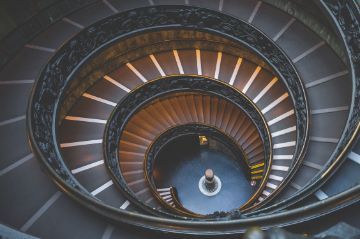 Matrix Therapies is for you if you want to clear negative emotions and beliefs that are limiting your ability to move forward. Memories and experiences from the past including from past lives can impact the way you behave and react to your current situations.
Unlike in many other methods, Matrix Therapies allow you to clear the folder rather than having to visit each document and delete one at a time.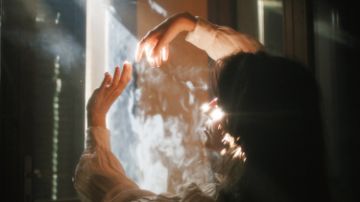 Cognitive Behaviour Therapy
Cognitive Behaviour Therapy (CBT) is a form of a modern Applied Psychology that has helped coaches, mentors, therapists and mental health professionals to work on emotional difficulties, stress, anxiety and limiting beliefs. This is one of the most exceptional form of personal and career development practice that will help you realise your strengths and strategies to reach your fullest potential.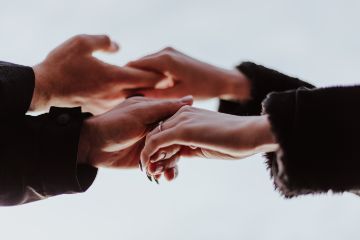 Family Therapy takes you through learning and understanding about the negative anchoring and unfulfilled strategies in relationships. This will give you a better understanding at why relationships tend to fail.
The process involves working with you at an individual level and also some fun-filled couple therapy sessions. You will commit as a couple to 10-12 hours therapy sessions, and additional 2 hours for each additional person in the family. This can be done over 6-12 weeks period.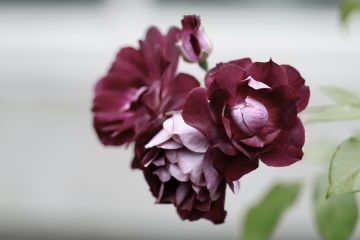 Grief & Separation Therapy
If you're looking to speak with someone to discuss your buried emotional traumas from the loss of a person, or a separation in a relationship, then this is very powerful and effective therapy.
If you're completely distraught and not functioning because there are things left unsaid and unresolved that is not allowing you to move on – this is very helpful. Most techniques are adopted from Matrix Therapies.

Thank you again for our NLP and matrix therapies session today, Anjana. I feel that it came at the right time for me. The work helped me bring to conscious thought some of the emotional blocks that have been lingering in my subconscious causing me to feel stuck. I was unsure why I felt so stuck in a cycle of putting things off as it's not like me, but our work today helped me realize that being back at home and around my parents is triggering some old fears in my subconscious. I liked the fact that you were asking me questions as it stimulated answers from deep within my mind that I wouldn't have thought of otherwise. I liked how you included some inner child work, perhaps accidentally but I really liked the visualization I did with my past self. and I particularly enjoyed the second exercise we did to solidify the image of myself in my happy place, I will try to practice that on my own. It has had a substantial effect on my mood, and I've been feeling in the zone all day! I wrote a bunch of small tasks I'd like to get done for my reiki business and I've even been really nice to everyone at home today and they have noticed! I don't think I have anything to criticize, your voice was very soothing, and I liked the music and your spacey background really helped set the mood! All in all, a very beneficial session, thank you again and best of luck with your work.